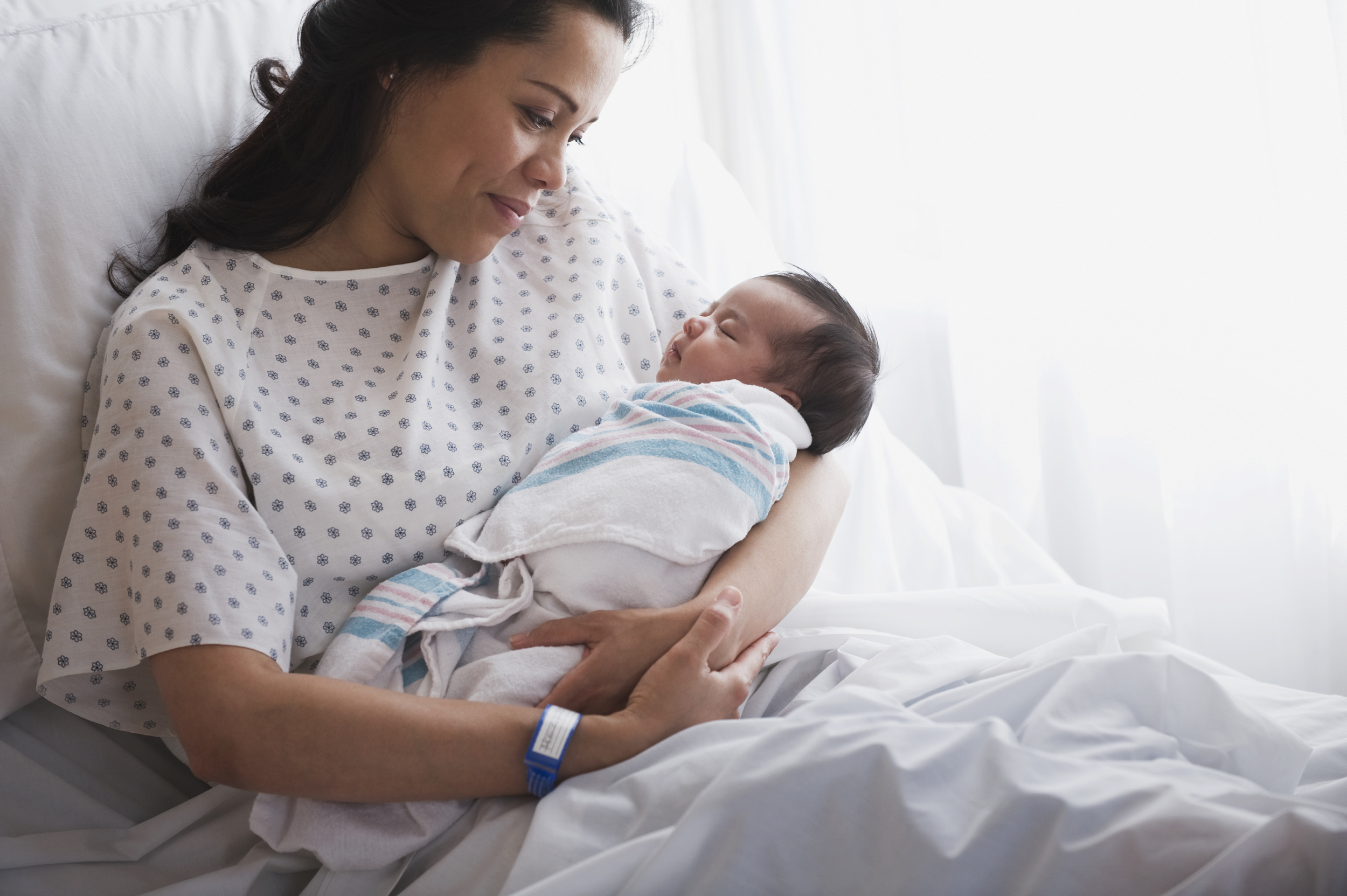 Birthing Locations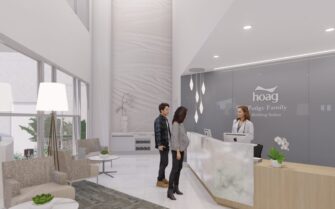 Nothing compares to the experience of being pregnant and ultimately welcoming a baby into the world.
And as the needs and desires of today's expectant and new mothers change, Hoag is making sure the labor and childbirth experience changes as well.
In early December, Hoag will proudly welcome the community to the Fudge Family Birthing Suites at Hoag Hospital Irvine, ushering in an exciting new era in labor and delivery. As the leading provider of maternity services in Orange County and second largest in California, Hoag is uniquely positioned to reimagine the experience of pregnancy, delivery and recovery for modern families.
The design of the space takes advantage of its ground-floor location to include a private, lushly landscaped outdoor walking garden to serve as a calming influence on expectant mothers. The unit also includes two C-section operating rooms and a Level 2 neonatal intensive care unit (NICU), and is staffed 24/7 by an expert team including OB/GYN hospitalists, certified nurse midwives and board-certified anesthesiologists and neonatologists.
The new Fudge Family Birthing Suites are an extension of the world-renowned maternity services at Hoag's Newport Beach campus. Thanks to the generosity of Orange County philanthropist Gary Fudge and the Tsao family and other visionary philanthropic donors, the 12 new suites combine the reassurance of a Hoag delivery with a family-centered design and home-like amenities.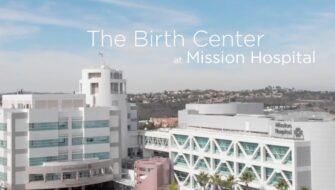 When you choose to deliver at The Birth Center's Midwifery Suites, you'll get hands-on encouragement from a certified nurse-midwife who guides you through a more natural birth. She is there to honor the birth plan you envision in a safe and personalized environment.
At Mission Hospital, we empower women by offering a full suite of birthing options, including natural birth in a homelike setting with our team of midwives. Through a special relationship with CHOC Children's at Mission Hospital, we are directly connected to CHOC's neonatal intensive care unit (NICU) for babies needing specialized care. And a team of newborn intensive care physicians and nurses are available to attend your birth if medically necessary. We are doula-friendly and provide compassionate guidance through your entire birthing process.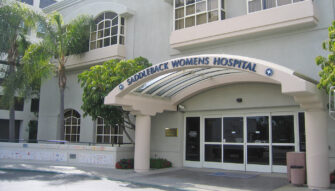 We are proud to partner with The Women's Hospital at Saddleback Memorial to provide our patients with the best care possible. Serving the community for 25 years, the hospital has been the birthplace of over 60,000 babies.
The Basics and Beyond. Each of the hospital's newly renovated private LDRP suites is designed to provide a calm, nurturing environment. And to ensure your comfort and care, anesthesiologists and neonatologists are available 24/7.
Expert Care for the Tiniest Patients. To give you peace of mind when you need it most, the hospital offers an on-site level III Neonatal Intensive Care Unit (NICU) ready to care for infants requiring immediate, advanced care.