Coronavirus (COVID-19) Updates
(Updated 5/13)
Our offices have resumed scheduling patient visits* including routine visits, annual/well-woman exams, mammography, and bone density (DEXA) appointments.
Your safety is important to us and your trusted provider has several options to obtain the high-quality health care you deserve.
Kindly: All patients are required to wear a face mask prior to entering the office. Also, no visitors or children will be permitted.
If you have any questions or need to schedule an appointment, please contact our offices at (949) 829-5533 or visit your Patient Portal to book an appointment.
Telehealth Visits

Telehealth visits are available to patients of all ages.
What we can do for our patients virtually:
New Patient Consults
Hormone Consultation
Imaging Consultation
Return GYN Follow-up
Lab Results Follow-up
Nutrition Consultation
Post-Partum Appointments
Office Visits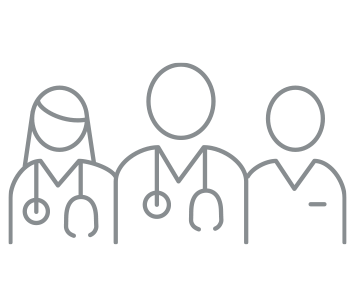 OCWMG physicians are available to see new and existing patients in the office. Please note that all patients are required to wear a face mask or cloth covering and will be screened prior to entry. Only patients are permitted to enter the lobby; no visitors or children are permitted at this time.
Safety Measures in Place
Additional measures we have taken to keep our patients and staff safe, include:
All staff and patients are required to wear a face mask.
Only patients are permitted to enter the lobby; no visitors or children are permitted at this time.
Mobile Check-In: You can check in via text from your car and we will send a message when your provider is ready to see you.
We are spacing out appointment times so fewer patients and providers are in the office at one time.
Dedicated staff sanitizing surfaces consistently.
 Stay Informed W/ Helpful Resources
Centers for Disease Control and Prevention (CDC)
Helpful information about the Novel Coronavirus (COVID-19)
COVID-19 is a new virus strain that is believed to spread in similar ways as the common cold, such as when an infected person coughs or sneezes. Symptoms include fever, cough and difficulty breathing. A health care provider can give you instructions for seeking care, which you can do without exposing others.
Across the world, new cases of COVID-19 are being reported, and some parts of the country have declared a state of emergency. However, according to the CDC and other authorities, the risk remains low for exposure in the U.S.
Hoag clinicians are following Centers for Disease Control and Prevention (CDC) guidelines, and we have strong infection control policies, procedures and systems in place. As recommended by the CDC, our clinicians are screening all patients for fever, respiratory symptoms and travel history within a month prior to symptom onset. Anyone meeting the CDC-established criteria would be isolated and further testing and care will be guided by the health department.
Use home quarantine or home isolation:

Stay home if you believe you have been exposed to the virus, even if you are not showing any symptoms, and contact your health care provider.
If you have traveled to a country on the CDC list of level 2 or 3 travel health notices and feel ill, contact your health care provider.
Stay home when you are sick, especially if you have respiratory illness symptoms. At the present time, these symptoms are more likely due to influenza or other respiratory viruses than to a COVID-19 infection. Whether you have seasonal flu, the common cold, or something else, it's important you stay away from others when sick.
Monitor yourself for fever, coughing and shortness of breath.
The Orange County Health Care Agency is taking questions from the public regarding COVID-19 via the Health Referral Line at 800-564-8448, Monday through Friday from 8 a.m. to 5 p.m.