The Birth Center at Mission Hospital
Delivering at Mission Birthing Center
How you deliver your baby is a highly personal decision. If you are a low-risk mother expecting a normal pregnancy, you may be a good candidate for an age-old option that's making a modern comeback –midwifery. When you choose delivery at The Birth Center's Midwifery Suites, you'll get the hands-on encouragement of a certified nurse-midwife who guides you through a more natural birth. She is there to honor the birth plan you envision in a safe and personalized environment.
Pre-Register for The Birth Center at Mission Hospital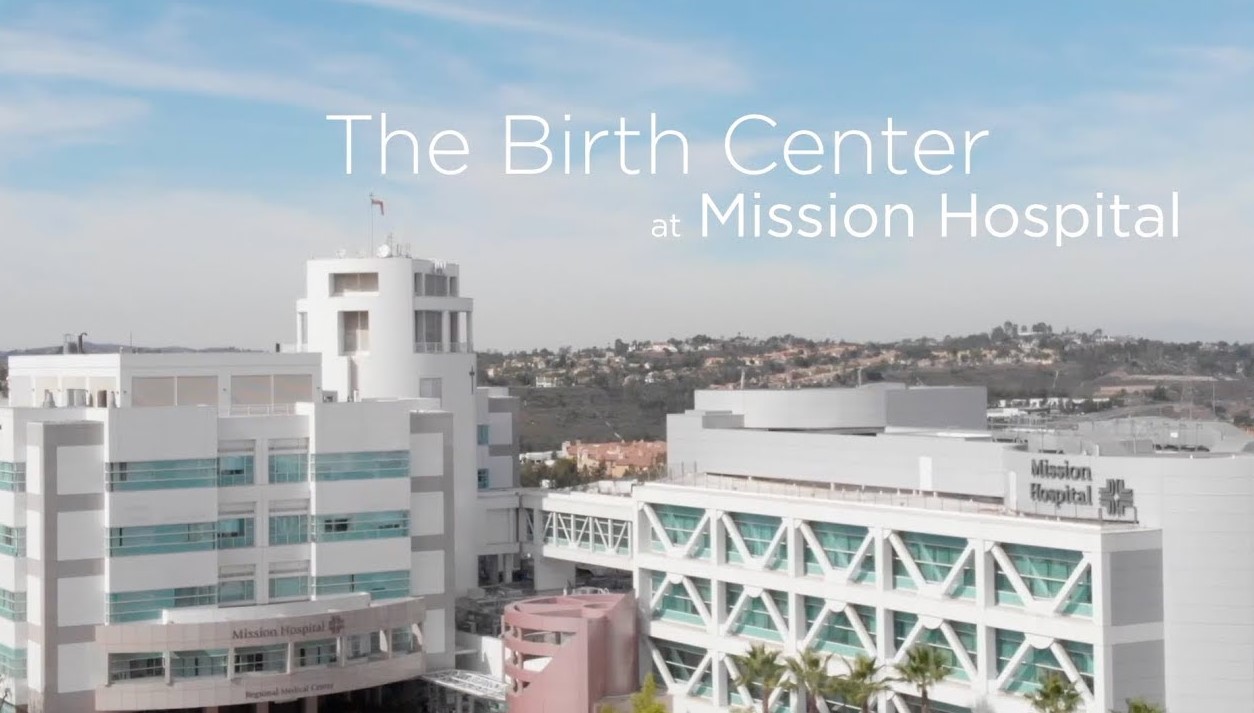 Midwifery Birthing Suites
Mission Hospital offers suites dedicated to patients who choose to deliver with a midwife. The midwifery birthing suites are located within the Birth Center at Mission Hospital. Mission Hospital is the second hospital in the state of California to offer an in-hospital birth center to its patients. The private midwifery suites have queen size beds, spacious laboring tubs and are staffed by midwives and nurses who have been educated on physiologic birth. The Birth Center at Mission Hospital offers aromatherapy, spa-like amenities including massage, LED candles as well as sound bars in all of the suites.
What makes The Birth Center unique is that we offer midwifery and natural birth in a home-like setting within the safety of a specialty hospital. That means you can have a home-like birth with immediate access to modern safety measures if they become necessary. We'll honor your decision to have an unmedicated birth, but if you change your mind or certain circumstances arise, we can provide pain management and other services. Also, if it becomes necessary, emergency interventions such as cesarean birth can be performed immediately by an on-site obstetrician available around-the-clock. And, CHOC Children's at Mission Hospital is steps away should your baby need special care.
Mother-Baby Suites
After you have either recovered in your private birthing suite for a vaginal delivery or in the surgical birthing recovery suite you will be welcomed to one of our beautiful and comfortable private mother-baby suites, where you, your newborn and support person will be cared for by our specially trained and highly-skilled mother-baby registered nurses. The majority of our nurses hold advanced degrees and certifications in maternity care. Nursing staff and certified breastfeeding consultants provide one-on-one instruction. We practice 24-hour rooming in for baby whereby your newborn will stay with you and receive his/her care in your room. We encourage the bonding of your family and your newborn, and welcome your support person to stay with you throughout your visit and the participation of siblings and other family members.
Just Like Home, But Fully Equipped

The Midwifery Suites at The Birth Center offer a safe, home-like environment. You'll find comfortable, family-friendly suites featuring a queen-size bed, spacious laboring tub, and spa-like amenities such as aromatherapy, massage, LED candles, and a sound bar to help you relax during and after the birth of your child.
Take a look at our Midwife Suites, an age-old concept with today's amenities.
Tour The Birth Center
https://my.matterport.com/show/?m=sLErWVfiJ3z